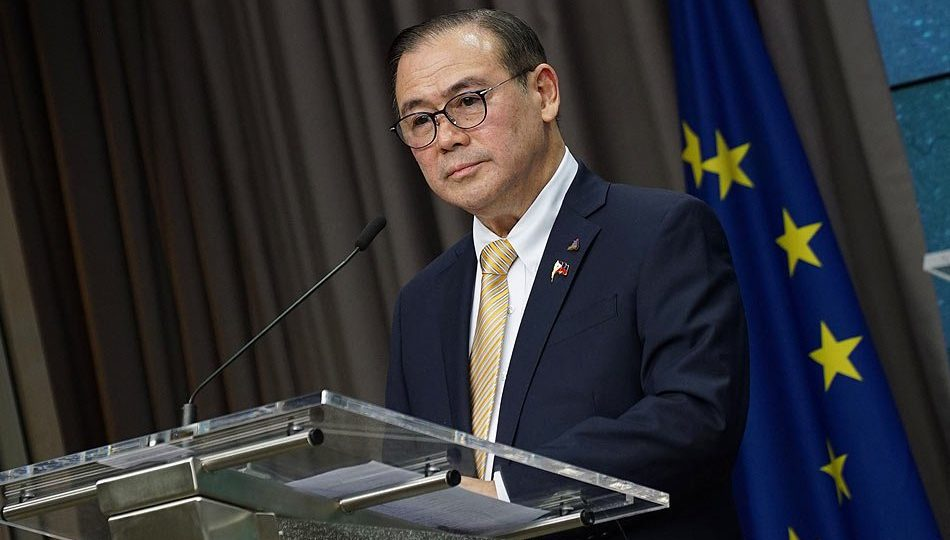 DFA Secretary Teodoro Locsin Jr. Photo: ABS-CBN News
China should "expect the worst" if its military exercises spill over into the Philippine territory, Foreign Affairs Secretary Teodoro Locsin Jr. said on August 28.
Locsin made the remark in an interview with CNN Philippines a day after China fired ballistic missiles into the South China Sea (known as Bien Dong Sea in Vietnam), which is said to be a warning for the US to stay away. Earlier this week, Beijing accused Washington of sending a U-2 spy plane over a "no-fly zone" to disrupt China's military exercises as tensions rise.
Locsin said he immediately checked the map to verify the area where China was holding its drills and found that the exercises were "not taking place within the coordinates of our territory."
"It was interesting to watch. However, I warned — and this kind of irritated Beijing — should those naval exercises spill into my territory, then they must expect the worst," Locsin told CNN Philippines' The Source.
The country's top diplomat said he is not ruling out options on how to go against China's incursions in disputed waters, but said he is "not afraid of any eventuality."
President Rodrigo Duterte has said it's best to shelve the territorial row as he focuses on warmer ties with Beijing, adding that the country cannot afford to go to war with China to assert the 2016 ruling of a Permanent Court of Arbitration-backed tribunal. The Hague tribunal invalidated Beijing's sweeping territorial stakes in the South China Sea and recognized Manila's sovereign rights within its exclusive economic zone which China claims.
The Philippine Department of Foreign Affairs has resorted to filing diplomatic protests whenever it finds China taking aggressive steps in the West Philippine Sea, the most recent of which involved the Chinese Coast Guard's confiscation of Filipino fishermen's fish aggregating devices or payaos in Scarborough, a shoal west of Zambales which is being claimed by both Manila and Beijing.
Scrapping deals with blacklisted China firms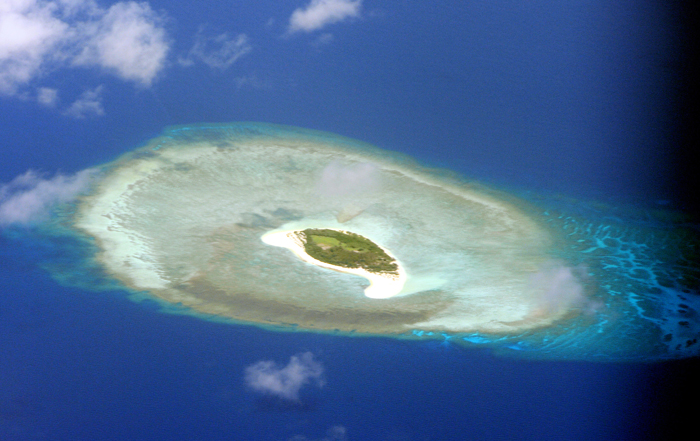 An aerial shot of a reef in the disputed Spratly islands taken on April 21, 2017. Photo: AFP
The foreign minister said on August 18 that he would recommend the government terminates deals with Chinese firms blacklisted by the US for their roles in constructing and militarising artificial South China Sea islands, Reutersreported.
The US on August 26 named 24 Chinese companies and targeted individuals it said were involved in such activities, in its first sanctions move against Beijing over the disputed waterway.
"If they were in any way involved in the reclamation, then it becomes consistent on our part to terminate any contract with them," Locsin told CNN Philippines, without identifying a company or project.
Among those blacklisted was China Communications Construction Co (CCCC) (601800.SS), a transport and infrastructure conglomerate, which last year got the go-ahead to build a US$10 billion airport project with a local partner in Cavite, near Manila.
CCCC's subsidiary, China Harbour Engineering Company, along with a unit of Udenna Corp, a conglommorate run by Dennis Uy, a local tycoon with close ties with Philippine President Rodrigo Duterte, has initial approval for a US$1.2 billion reclamation project in Manila Bay, Reuters said.
Counting on the US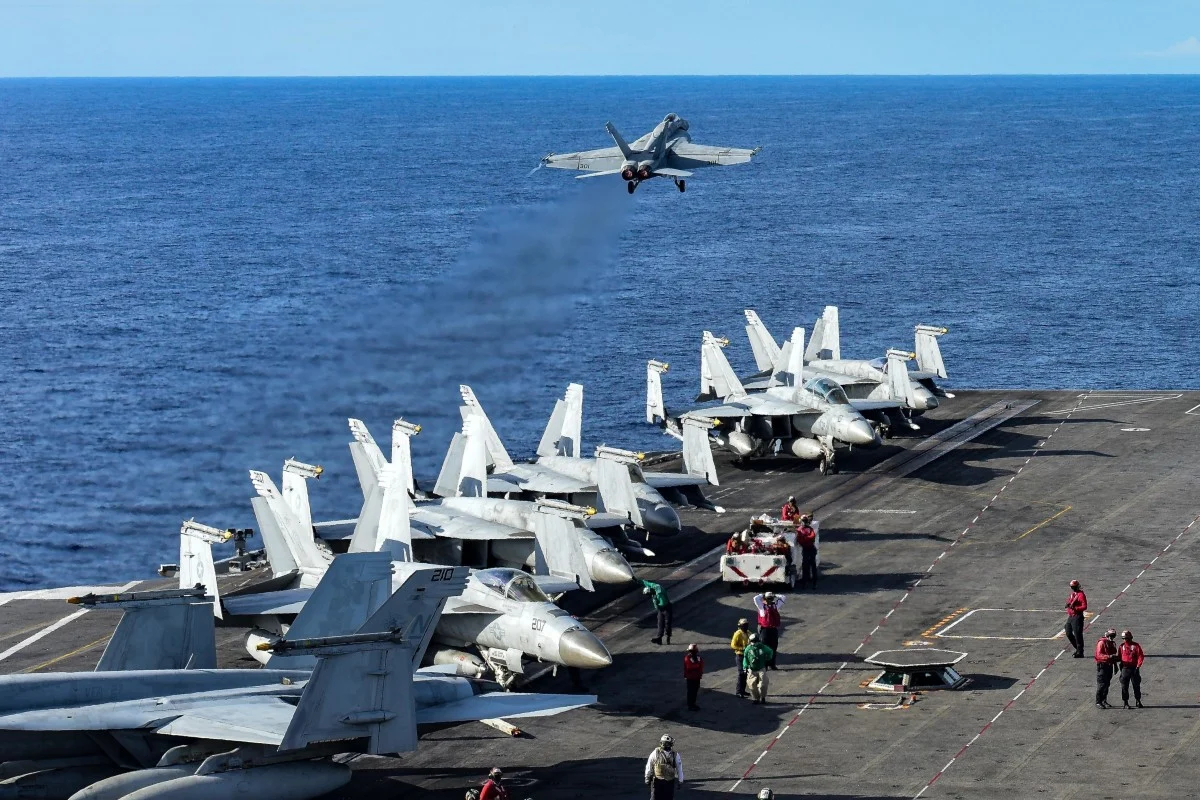 An F/A-18E Super Hornet takes off from the flight deck of a US navy aircraft carrier in the South China Sea. Photo: EPA
Manila will invoke its defence agreement with the US if China attacks its naval vessels in the South China Sea Locsin on August 26.
His comments mark the first time the Rodrigo Duterte administration has openly declared it would turn to Washington for help, amid ongoing flare-ups between Manila and Beijing in the disputed waters, South China Morning Post reported.
Locsin, who appeared on the ANC news channel's morning talk show, said Manila would continue air patrols over the South China Sea despite Beijing's calls to halt what it described as "illegal provocations".
"They can call it illegal provocations, you can't change their minds. They already lost the arbitral award," he said, referring to the 2016 ruling.
"[But if] something happens that is beyond incursion but is in fact an attack on say a Filipino naval vessel … [that] means then I call up Washington DC," he added.
Locsin had earlier this month spoken to US Secretary of State Mike Pompeo, after Washington rejected China's claims to the resource-rich disputed waterway through which US$3 trillion of trade passes and said the US would support countries who believed Beijing had violated their own claims.
Since 1951 the US and Philippines have had a Mutual Defence Treaty that commits them to supporting each other in the event either is attacked.
Rosy Huong
Source: Vietnamtimes