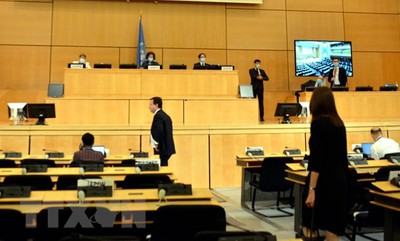 The 44th session of the UN Council for Human Rights concluded on July 17 in Geneva. 
At the 44th session of the UN Council for Human Rights which concluded on July 17 in Geneva, while discussing how the COVID-19 pandemic and climate change are affecting the vulnerable, the Vietnamese delegation introduced policies and achievements in protecting and promoting human rights, particularly among the vulnerable.
Human rights ensured during the COVID-19 pandemic
The COVID-19 pandemic has negatively impacted people worldwide – workers, the poor, and the vulnerable have been the most affected. Vietnam, a signatory to 7/9 core UN treaties on human rights has worked to balance its emergency response to the pandemic and its commitments and legal obligations under international law and under its own constitution and law.
Vietnam has mobilized the entire political system and the public to protect people's rights, deliver emergency health care, conduct compulsory examinations and quarantine, shut down schools, impose social distancing, collect health declarations, treat coronavirus infections, prevent cross-contamination at hospitals and other healthcare facilities, and carry out infection management in high-risk groups.
The government has worked to ensure access to health care services and medicine and provide free examinations and treatment for all COVID-19 patients.
The public has been kept informed about the epidemic by the Ministry of Health via multiple media platforms, social networks, and text messages.
Vietnam has launched a number of information channels to collect opinions and recommendations from experts and the public to better cope with the disease. The government has upgraded e-portal services to ensure public access to social services during the epidemic.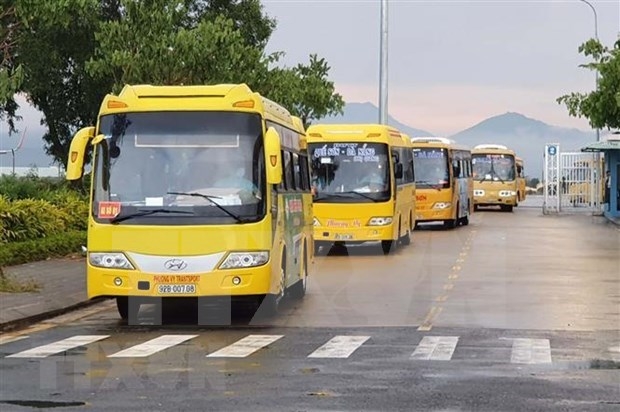 Buses transport the passengers from COVID-19 hit countries to quarantine sites from the Da Nang airport. Photo: VNA
No one left behind
Along with its disease prevention and control measures, Vietnam has adopted programs and policies to minimize the economic impacts of the epidemic. The elderly, people with chronic diseases such as heart disease, hypertension, and diabetes have received special care during this period. Social distancing, quarantines, and lockdowns were implemented, with special attention paid to children, unemployed workers, women, the disabled, and ethnic minority people in remote areas.
The Vietnamese government has implemented its biggest ever social security package, worth US$2.7 billion, to help around 20 million people made vulnerable by the epidemic.
The COVID-19 pandemic has tested the health care system in every country, as well as each country's ideology, values, and regime. Vietnam has implemented medical, political, economic, and social measures and ensured balance between them, while respecting human rights and the dignity of each inpidual and community and paying special attention to the rights of the vulnerable. All these things reflect Vietnam's determination to respect, protect, and implement human rights./.
Source: VOV5