On November 13th, 2021 an international conference titled "Vietnamese Constitution through the lens of constitutionalism" was co-organized by CALE Center, Faculty of Law, University of Nagoya (Japan) and Hanoi Law University.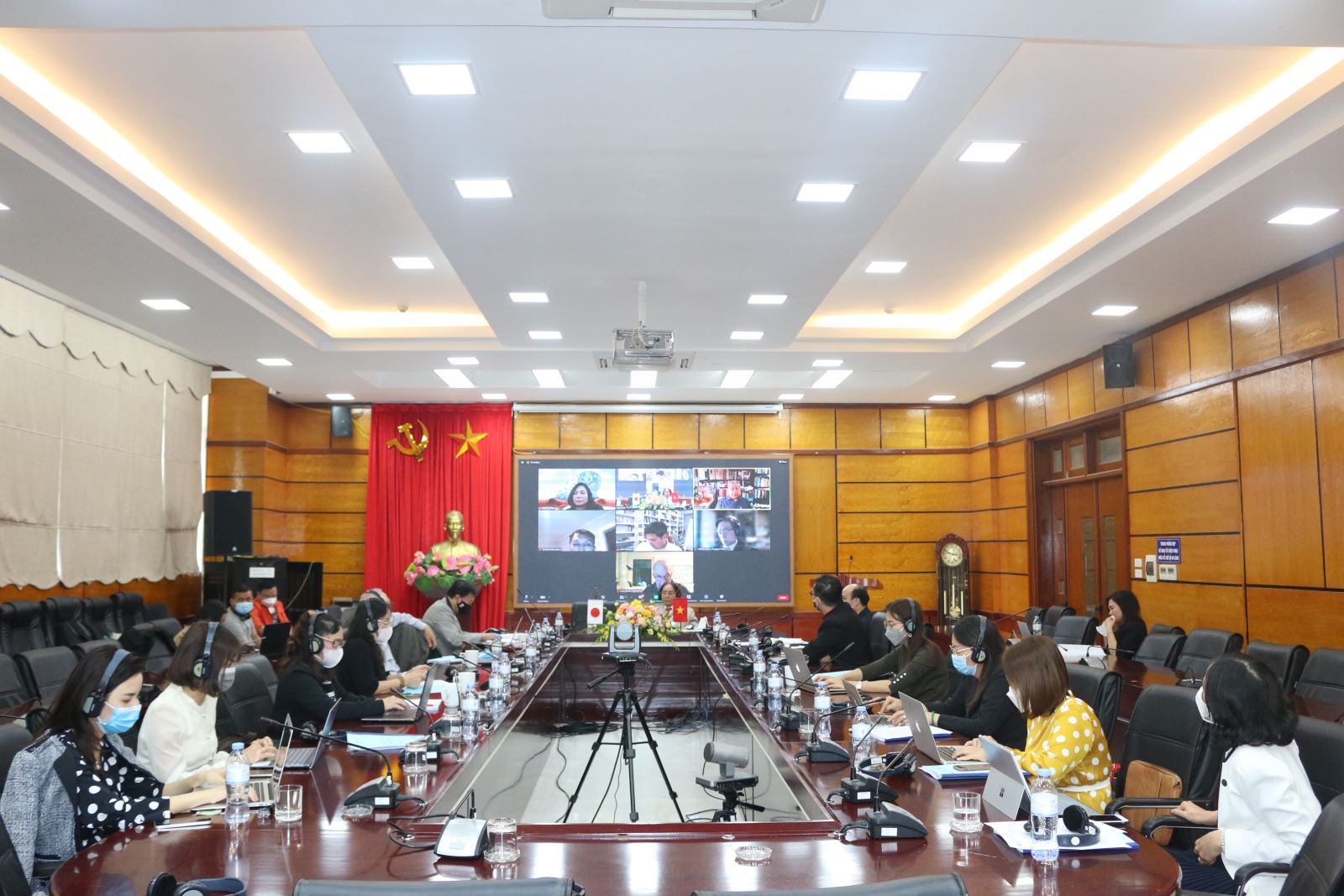 An overview picture of the conference
At the opening of the Conference, Prof. Kaoru OBATA - Nagoya University (Japan) shared that the conference would be a foundation for   exchange and research program related to Asian constitution. Receiving  many comments and  feedback from a wide range of stakeholders during the drafting process, the 2013 Constitution of Vietnam incorporates many new aspects of human rights. It actively contributes to the development of Vietnam and serves as a reflection for Asian constitutions.
The conference invited several Asian and international scholars, researchers, and students, etc., to share their views on the Constitution in accordance with Vietnamese and Asian contexts.
Prof. Kaoru OBATA  ackowledged that "We strongly appreciate the contribution of international students. We have gathered comprehensive experience and knowledge related to the Japanese Constitution in particular and international Constitution in general, as well as the similarities and differences in different countries' legal frameworks. I hope that this conference will promote the process of experience sharing, and strengthen the tie between countries across the world."
At the Conference, the delegates discussed two main issues: "Socialism and Challenges in Constitution Building in Vietnam" and "People, Emergencies and Rights under the 2013 Constitution of Vietnam".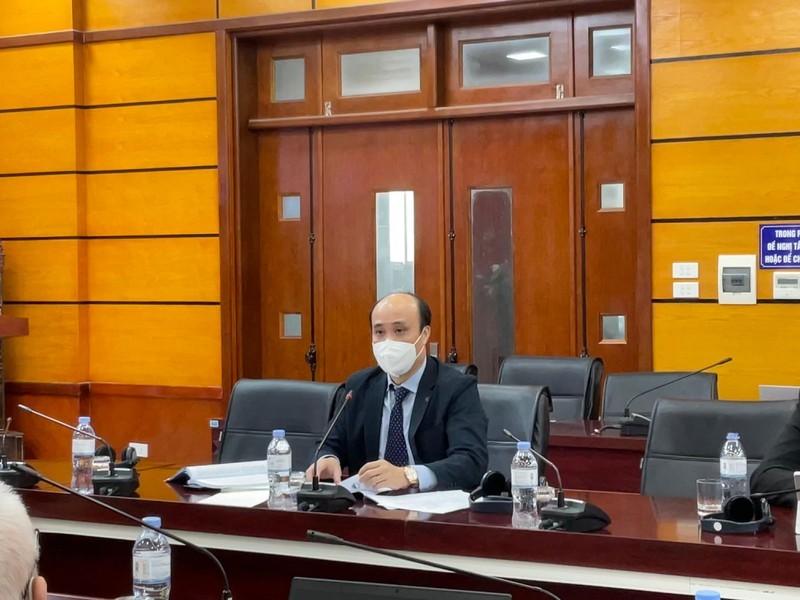 Assoc. Prof. Dr. To Van Hoa - Vice Rector of Hanoi Law University
At the Conference, Assoc. Prof. Dr. To Van Hoa discussed the progress and challenges of the 2013 Constitution of Vietnam, such as ensuring human rights, ensuring the supremacy of the State Constitution etc; Mr Dau Cong Hiep (on behalf of Dr. Doan Trung Kien, Hanoi Law University) discussed the principle of recognizing, respecting, protecting and guaranteeing human rights and the exercise of civil and political rights in accordance with the 2013 Constitution, such as same-sex marriage, LGBT community, religious issues and so on.
Prof. Dr. Nguyen Dang Dung
In addition, at the Conference the delegates also discussed other issues, such as: Constitution, Constitutionalism and the rule of law in Vietnam; Socialist Constitution and emergency powers; People's sovereignty in the 2013 Constitution; and the economic, cultural and social regimes in the 2013 Constitution of Vietnam.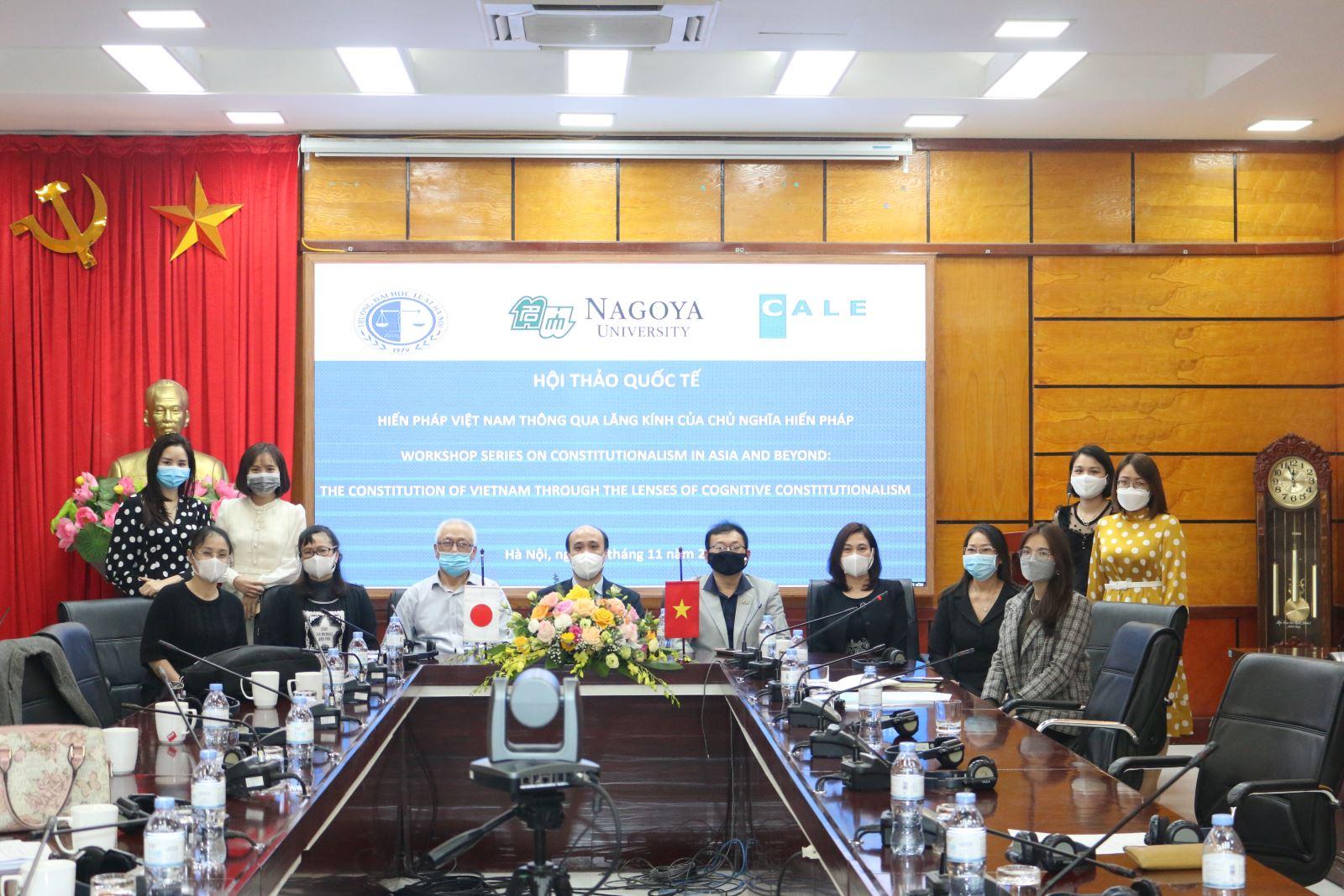 Phuong Thao 
International Cooperation Department